Congratulations to our Power Players leading up to Thanksgiving Break!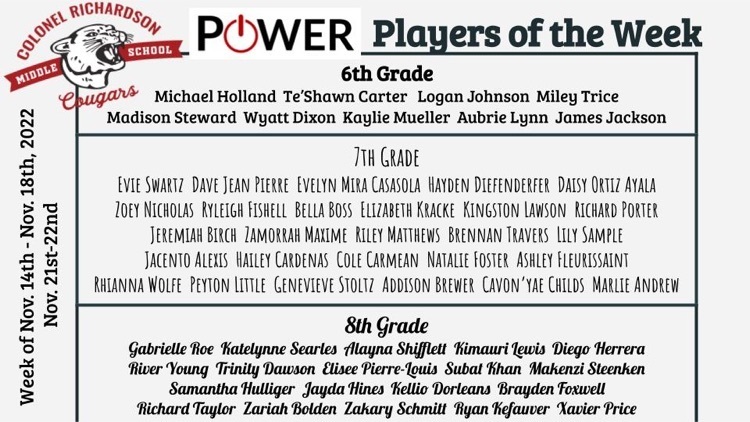 Due to fog in the area, Caroline County Public Schools will be operating on a two hour delay this morning. Please be safe on the roads! #OneCaroline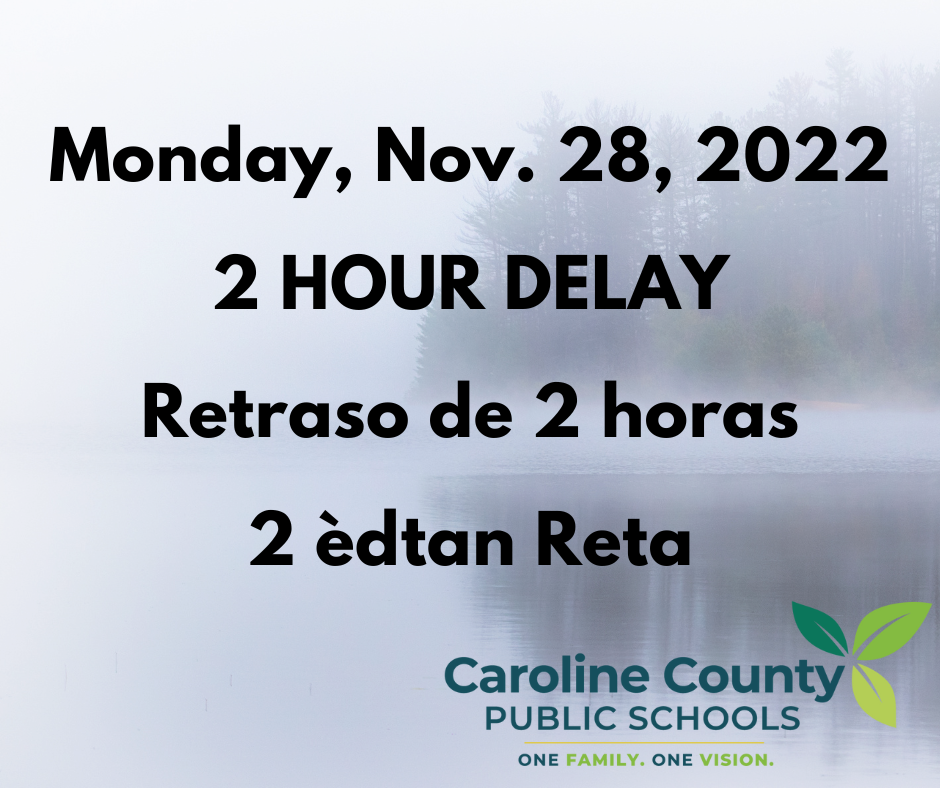 Calendar Reminder: Nov. 23-25 No School Happy Thanksgiving, #CarolineFamily!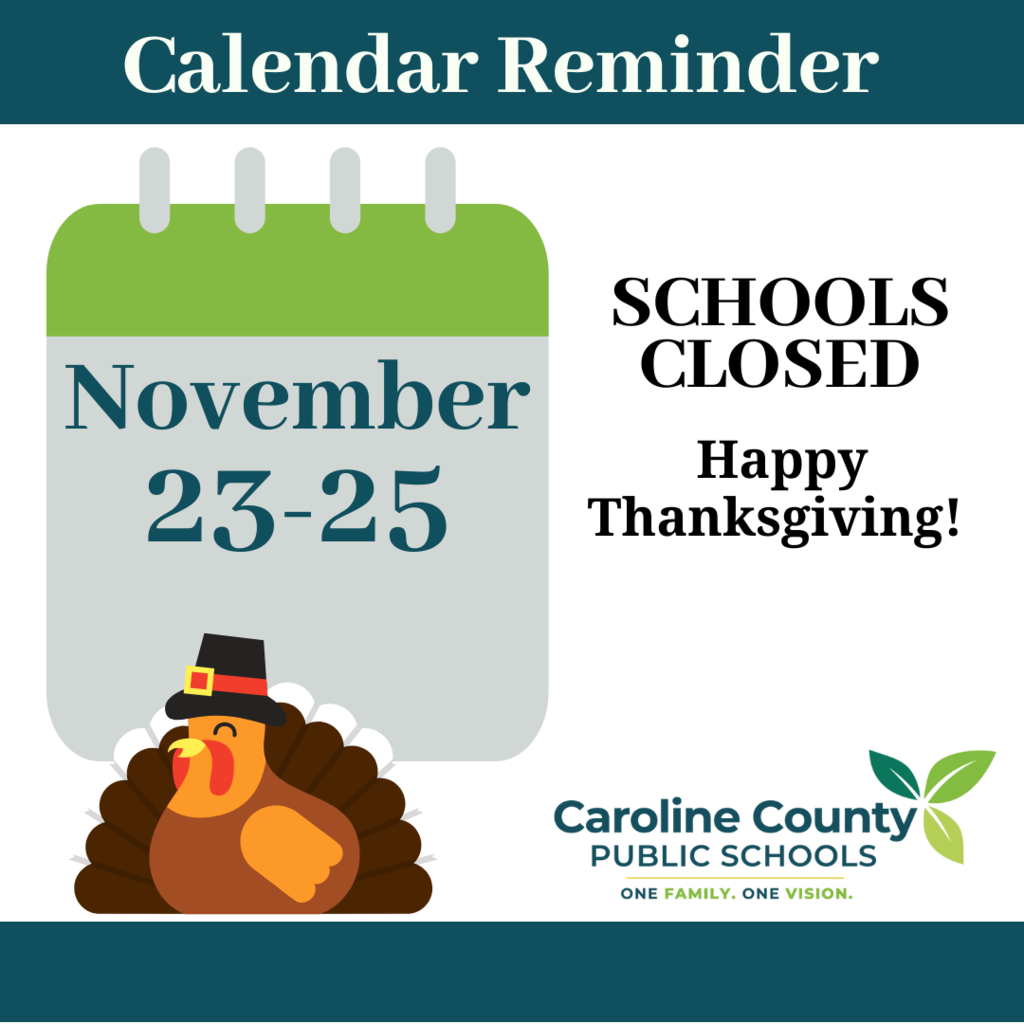 CRMS is celebrating American Education Week. Find all the fun pics on our Facebook.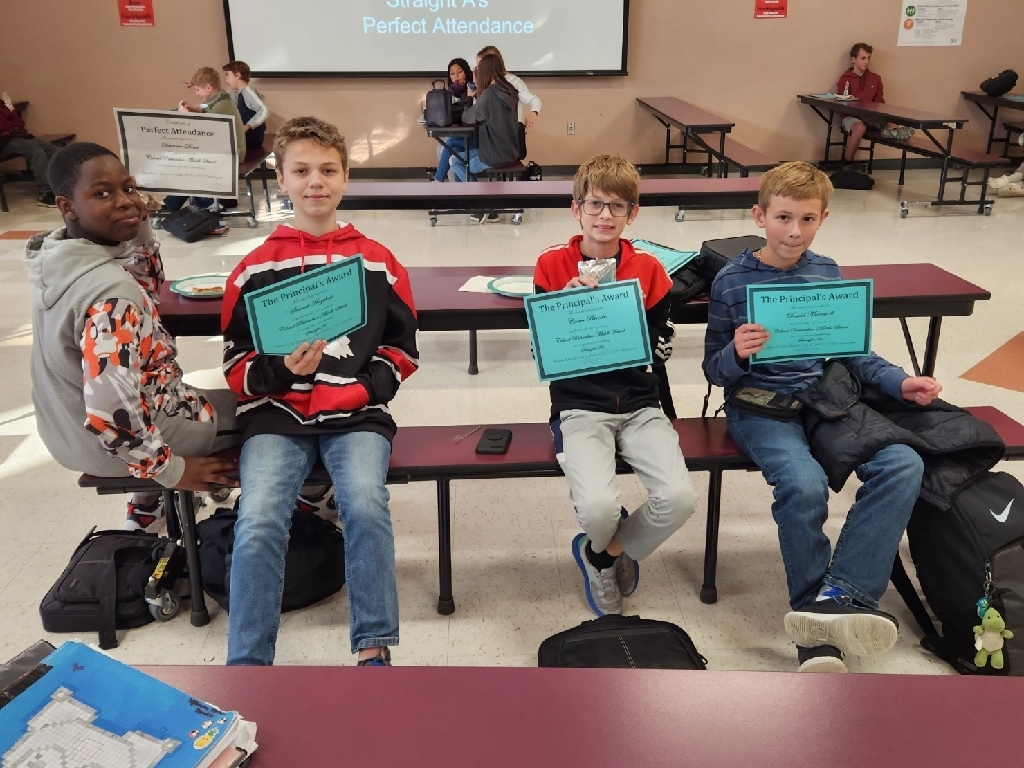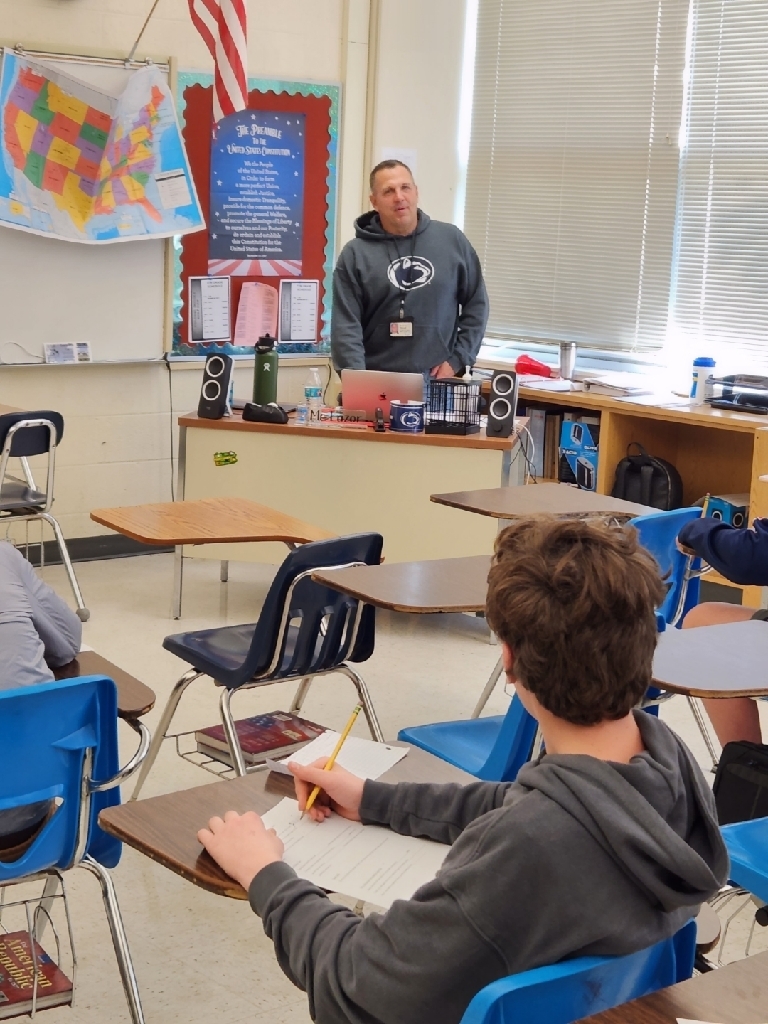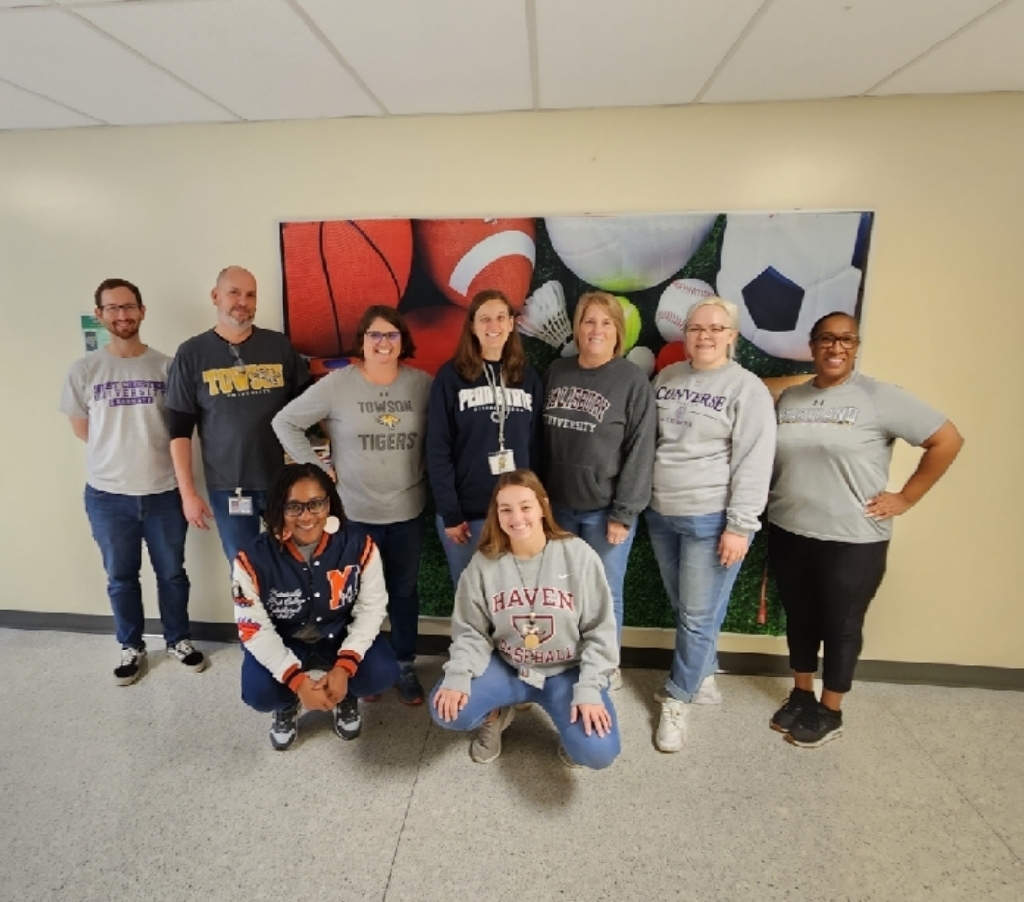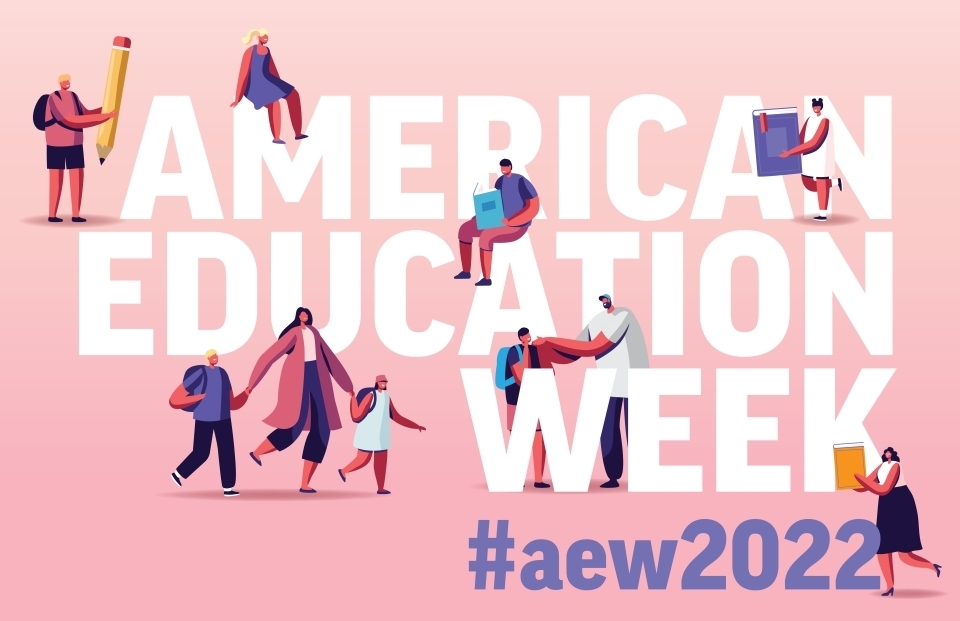 A big thank you to our instructional assistants, administrative assistants, custodians, bus drivers, security and technology staff, food service workers and all the support employees who are vital to school and student success. #ThankASupportProfessional #CarolineFamily

Calendar Reminder: Thursday, Nov. 17, No Pre-K Friday, Nov. 18, No School for Students #OneCaroline

Today your student was given a proof or package from Fall Picture Day to take home. Ordering information is included. Missed picture day or want the picture retaken? Make-ups and re-takes are this Thursday, Nov. 17th!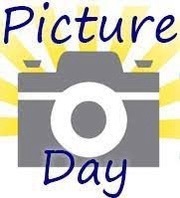 Congratulations to last week's Power Players! These students have been recognized for being Kind, Knowledgeable and Brave!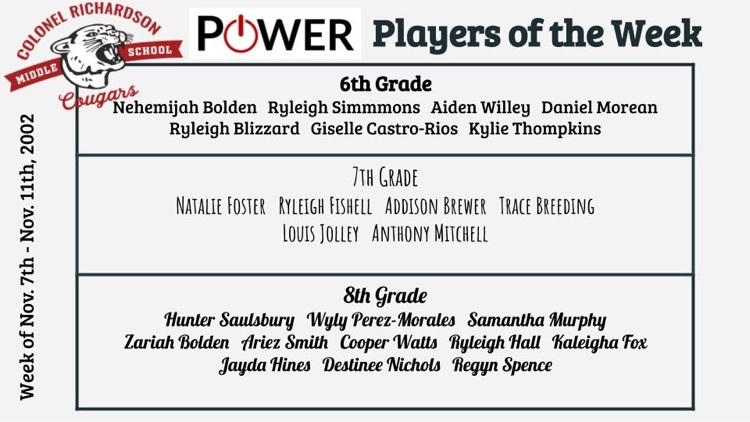 Congratulations to our students who made Merit/Honor Roll!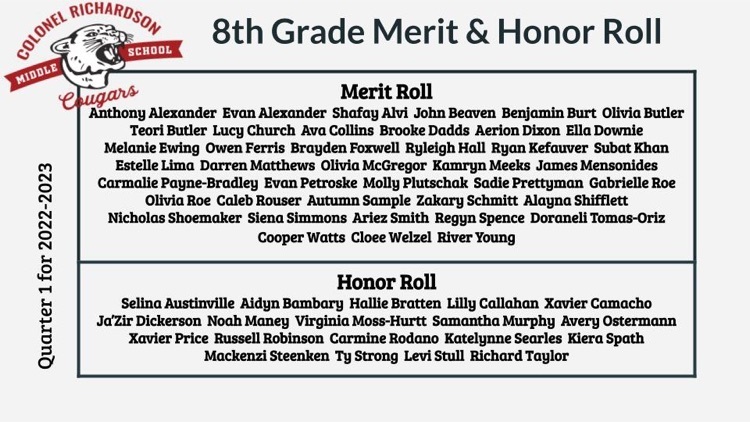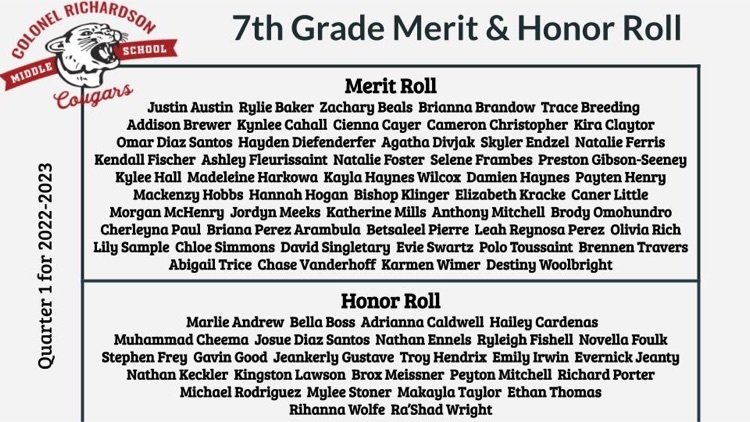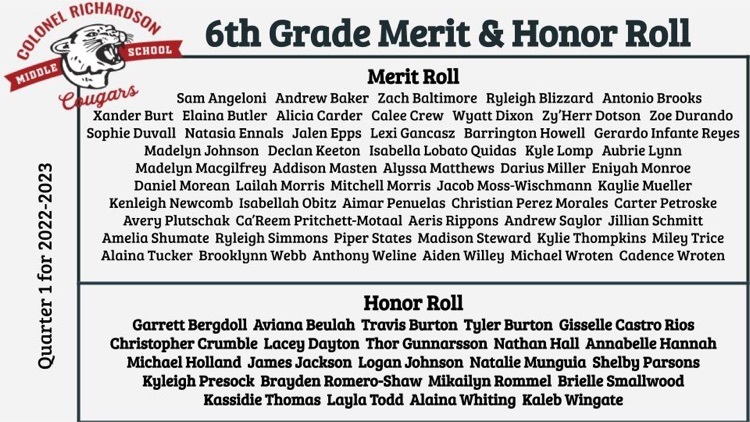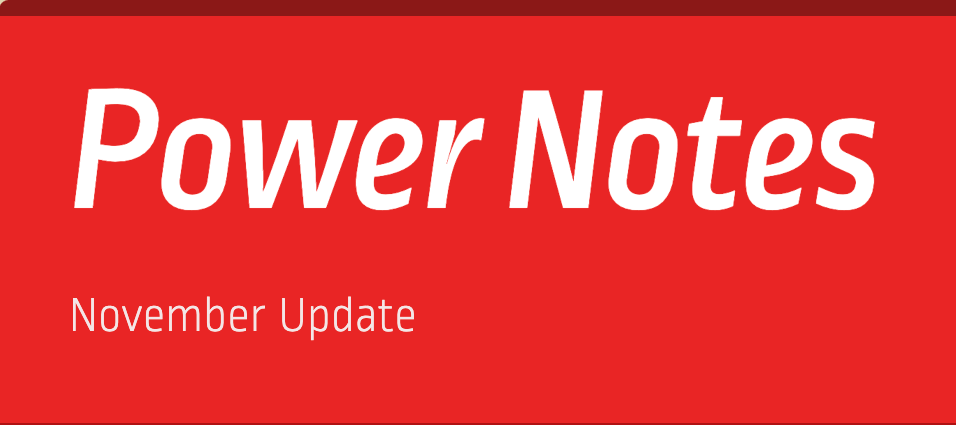 CRMS is proud on this Veterans' Day to honor our staff family who have served in the US Military. To our SRO, Mr. Lucas Nagel (Active Army Reserves) and Mr. Dylan Vickers (5 years in the US Navy).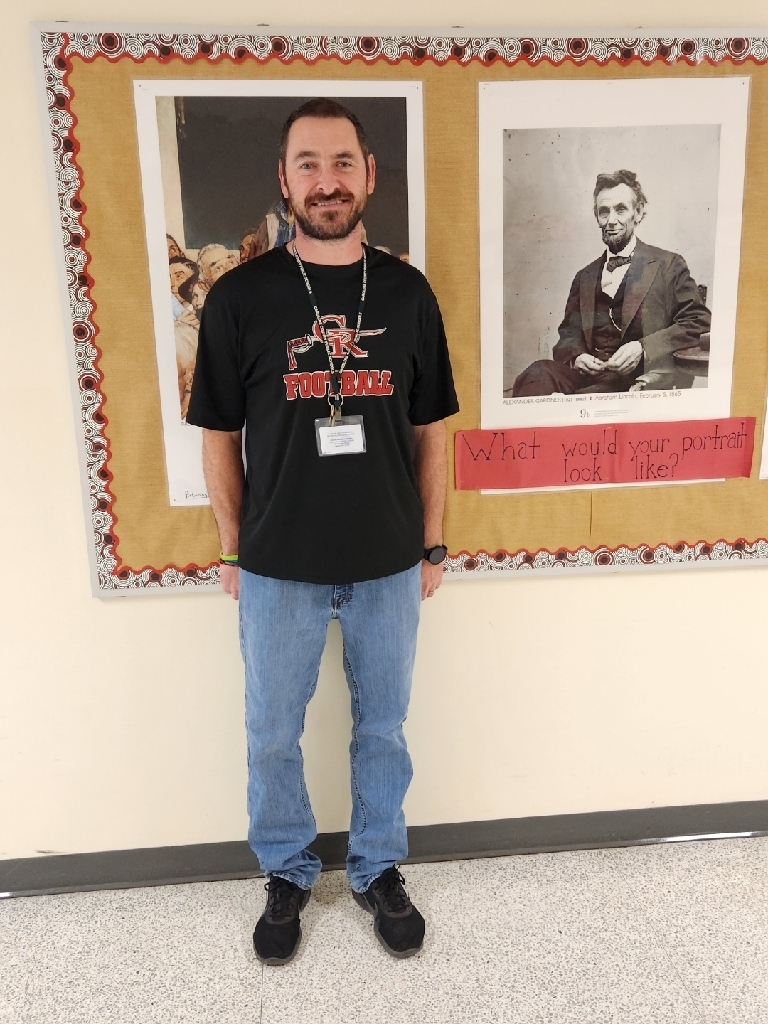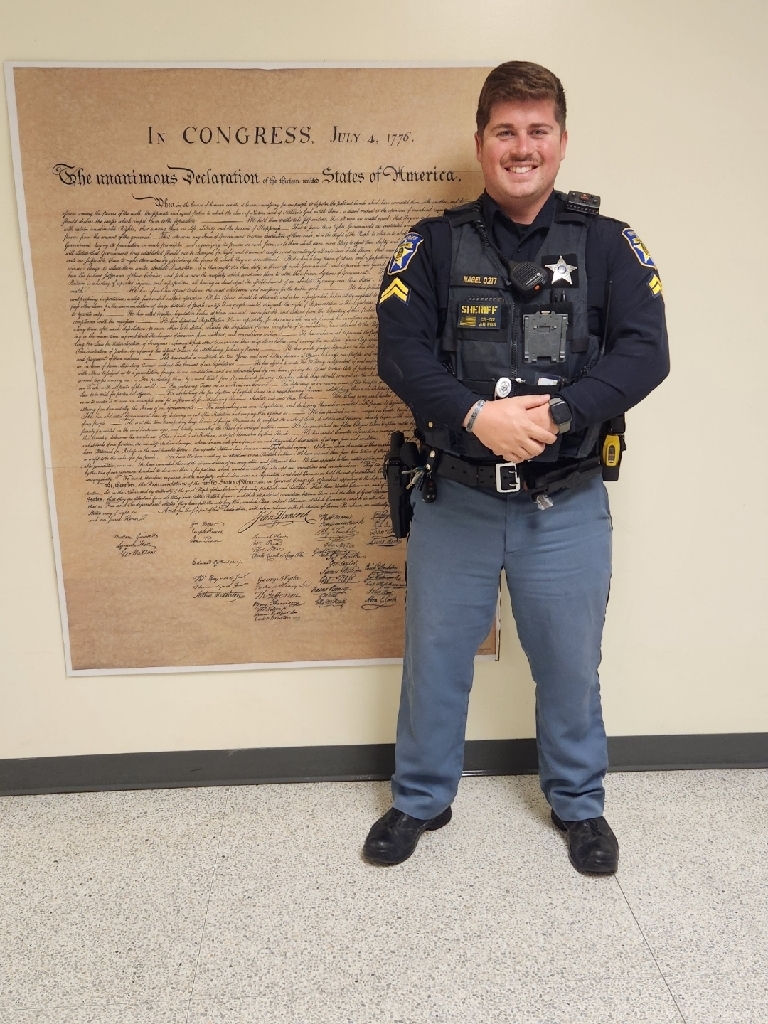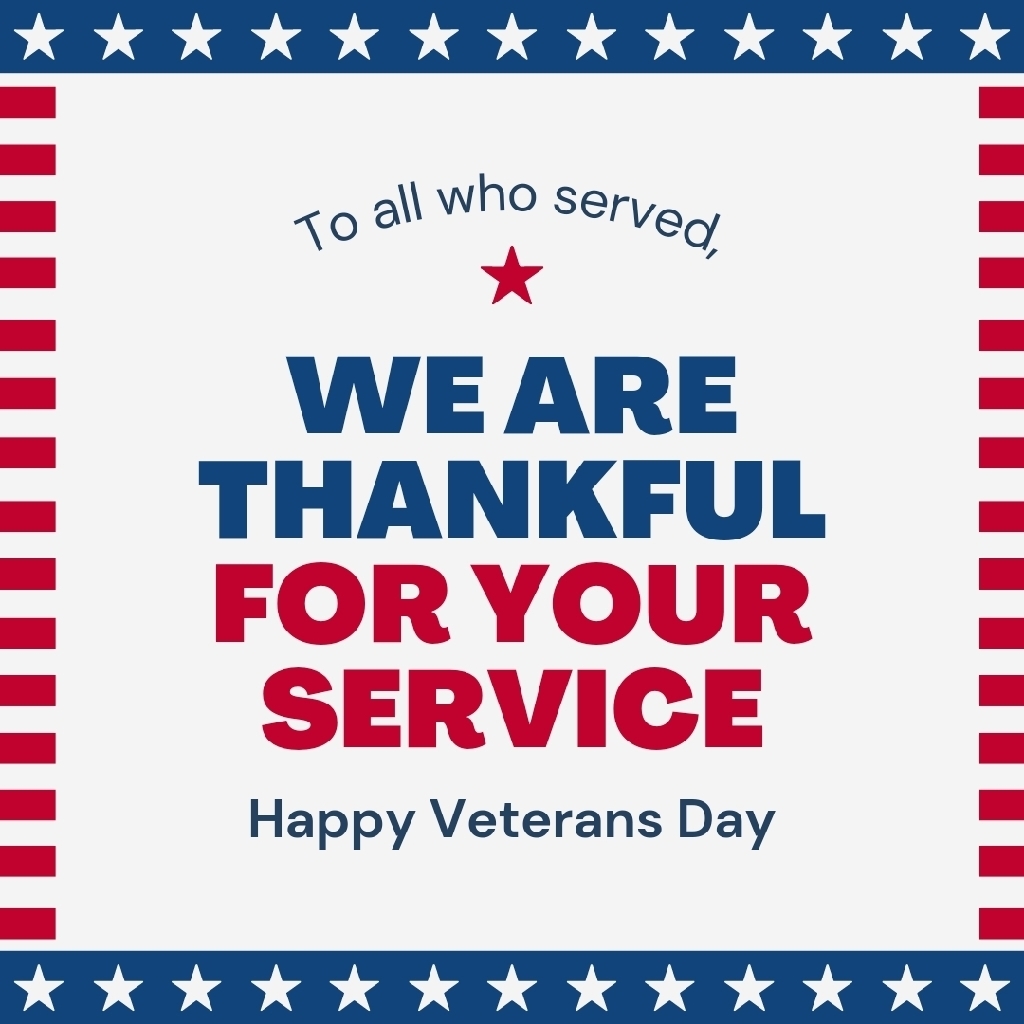 To all Veterans, especially among our the CCPS family, thank you for your courage, dedication and sacrifice, and much appreciation to military families for their support and resilience. Learn more:
https://tinyurl.com/pkveheja
#VeteransDay #CarolineFamily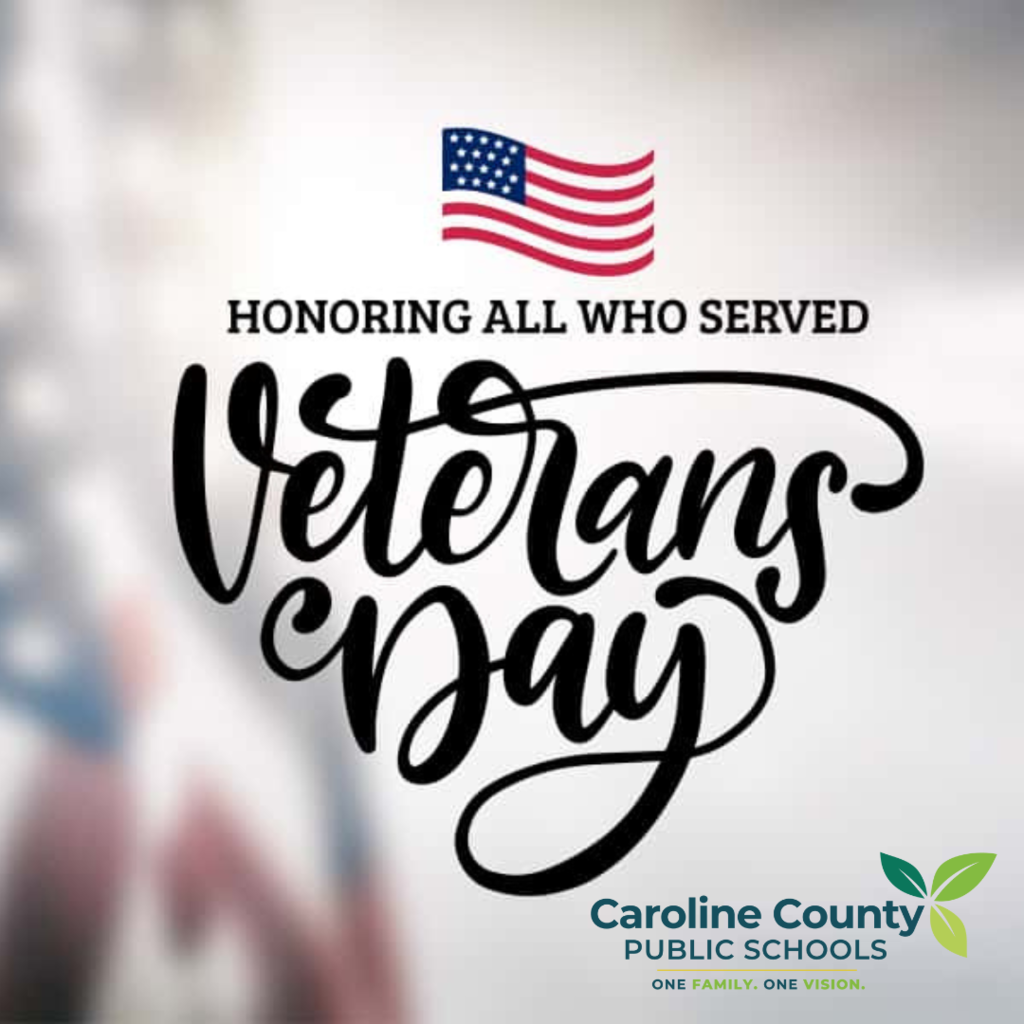 Here are our POWER Students for the last two weeks!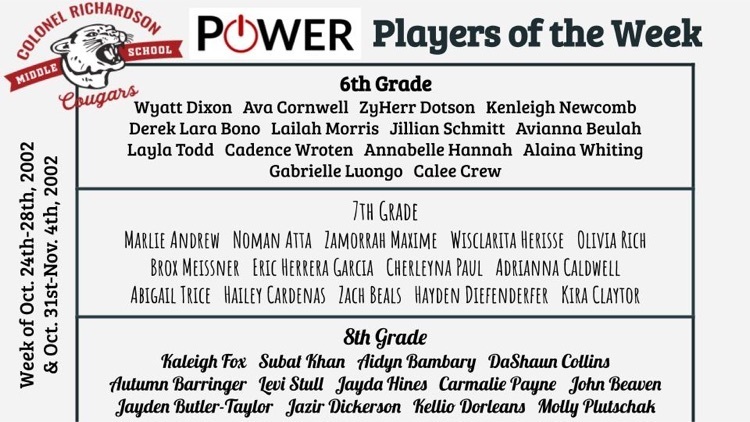 We celebrate Native American Heritage Month in November to recognize and honor the achievements and contributions of Native Americans. Learn more:
https://tinyurl.com/35z39shx
#GrowCaroline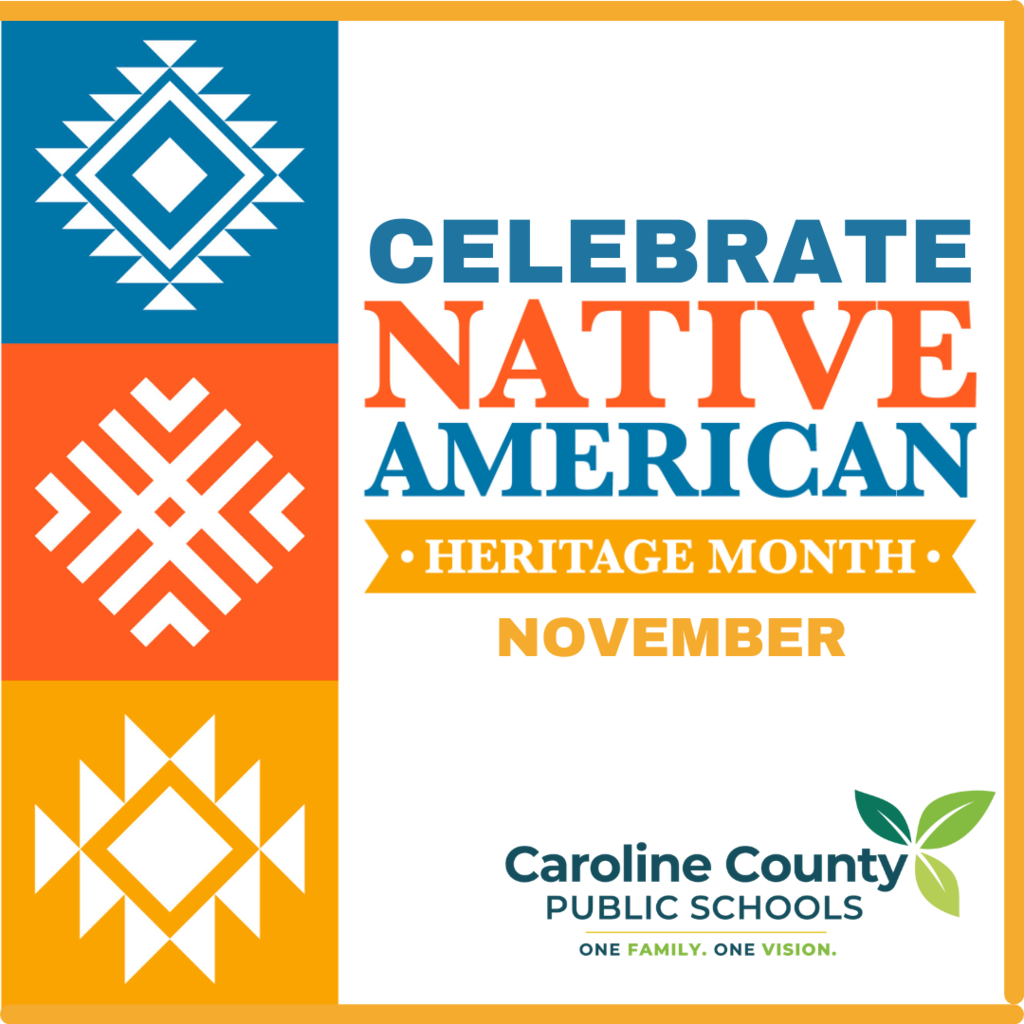 Don't forget to Fall Back! Daylight Savings ends Sunday, Nov. 6. Turn your clocks back one hour. #OneCaroline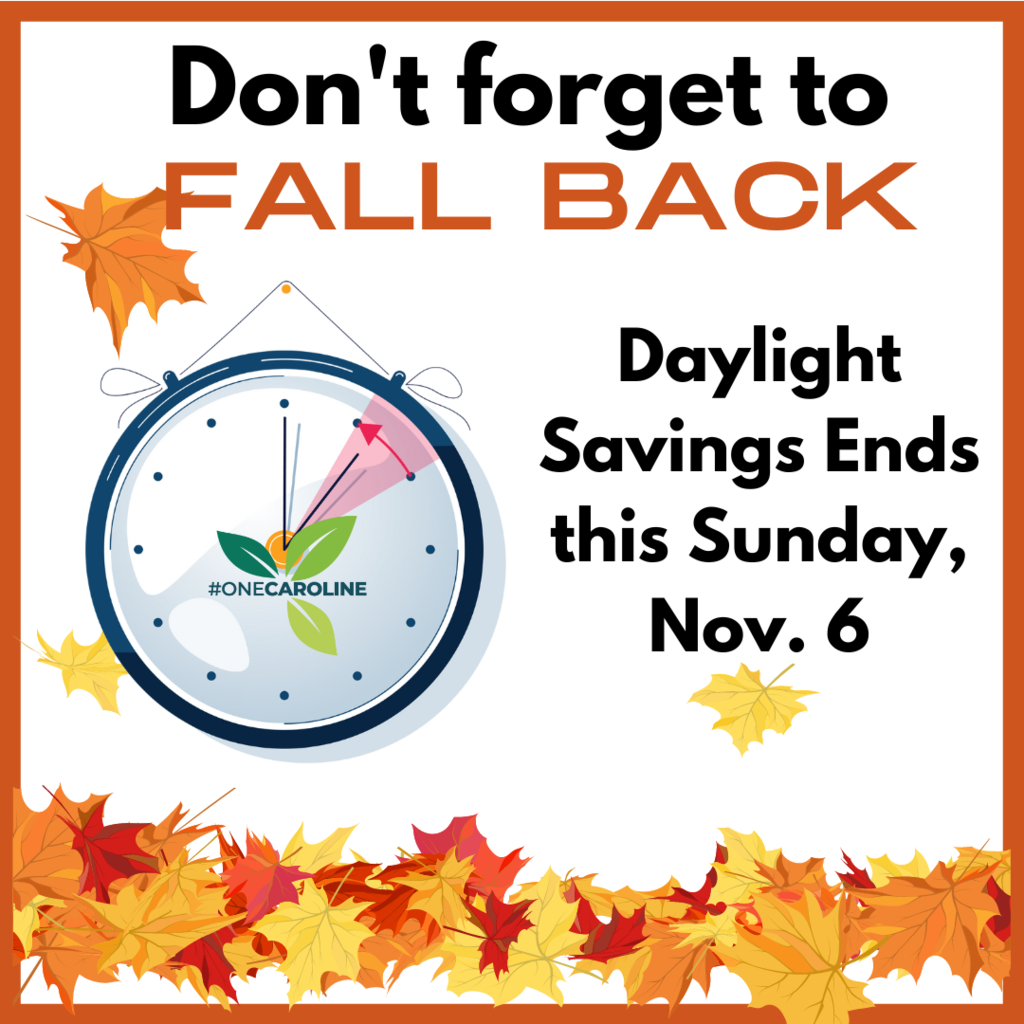 In order to make up for the change in schedule caused by inclement weather, Monday, Nov. 7, will now be a half day for students. We apologize for the inconvenience to families; however, this adjustment provides teachers the time required to finalize grades. As a reminder, half days of school do not impact the overall school calendar.

Due to fog in the area, Caroline County Public Schools will be operating on a two hour delay this morning. Today was scheduled as a half day of school. Because of the delayed opening, it will now be a FULL AFTERNOON of school with dismissal at the usual time.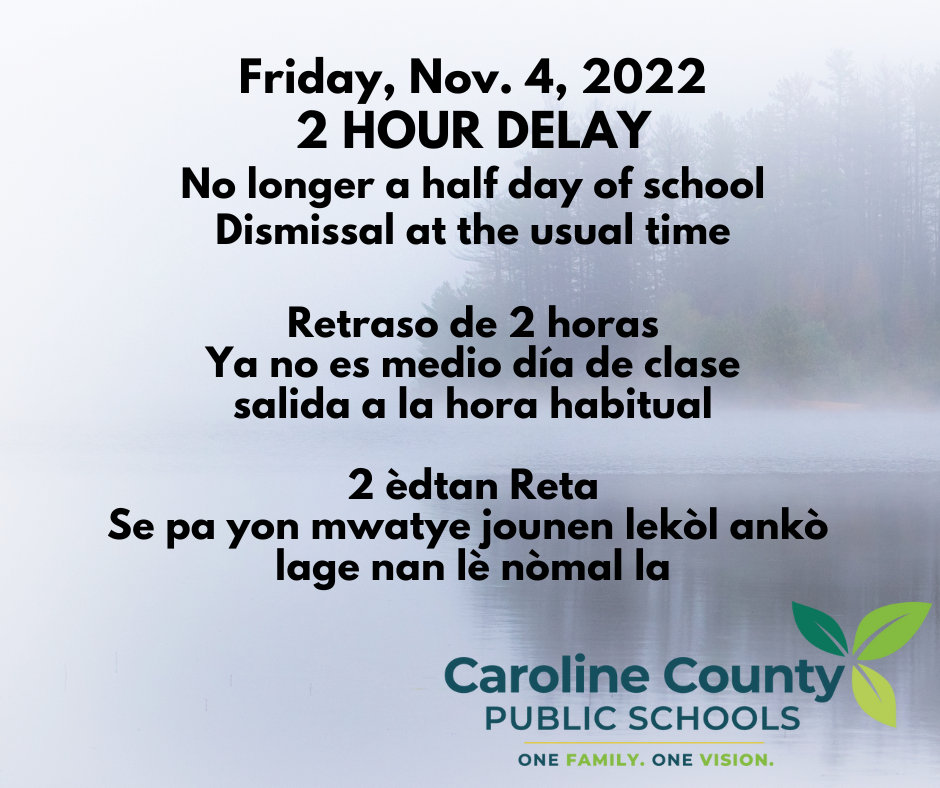 Attention families of students with disabilities! The next Special Education Citizens Advisory Committee (SECAC) Meeting will be Thursday, Nov. 17, 6-8 pm at the Board of Education office, or tune in virtually. Join speaker Cara Calloway, LCSW-C, Mental Health Coordinator for Caroline schools to discuss Parent Self-Care. See the flyer for more details and RSVP details. #OneCaroline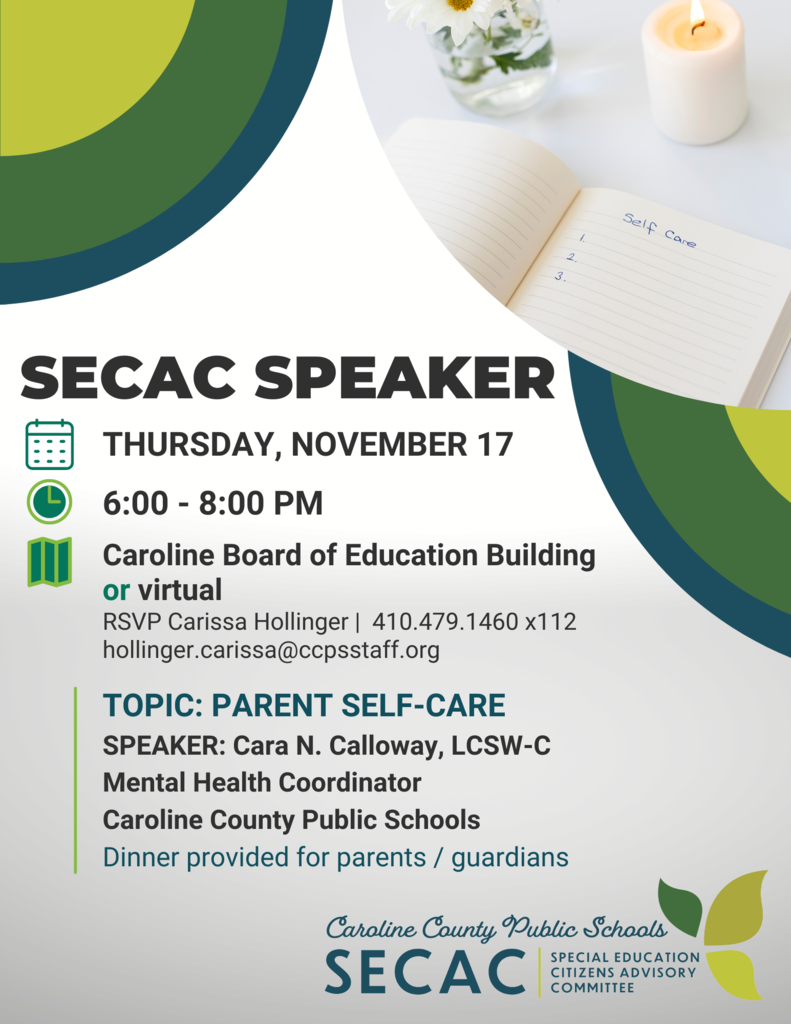 Attention Families of Students with Disabilities! Don't miss What's Next? 2022 Mid-Shore Transition Conference, Saturday, Nov. 5 from 8:45am to 12:30pm at the Chesapeake College Kent Building. (Vendor Hall at Caroline College Center) Free registration
https://bit.ly/3ykJ66r
#CarolineFamily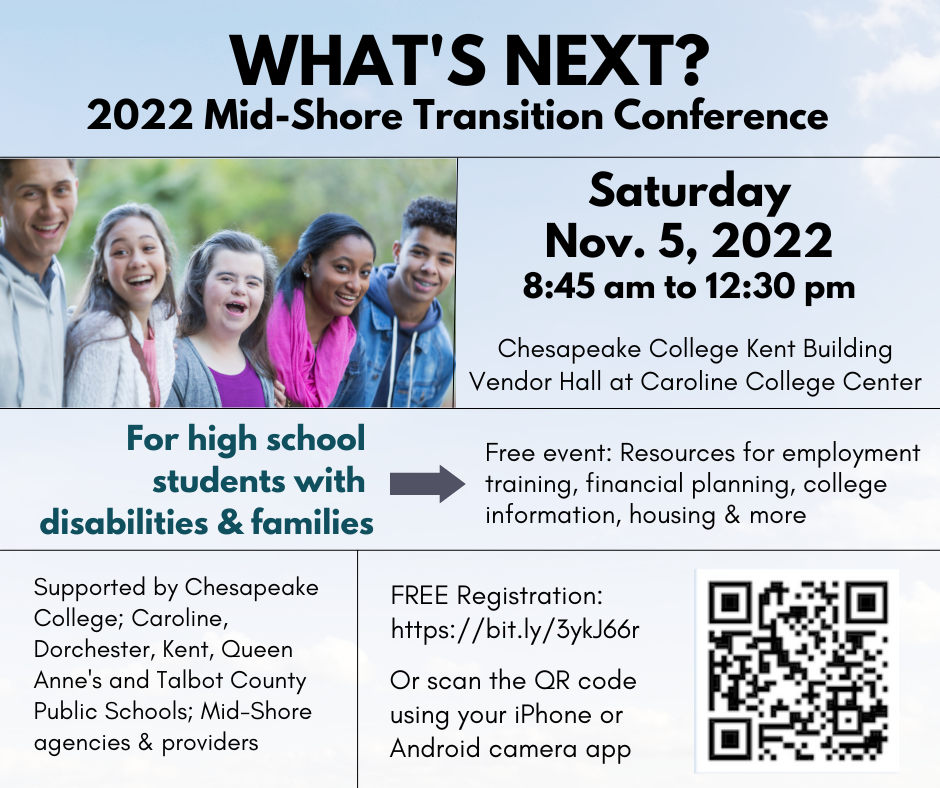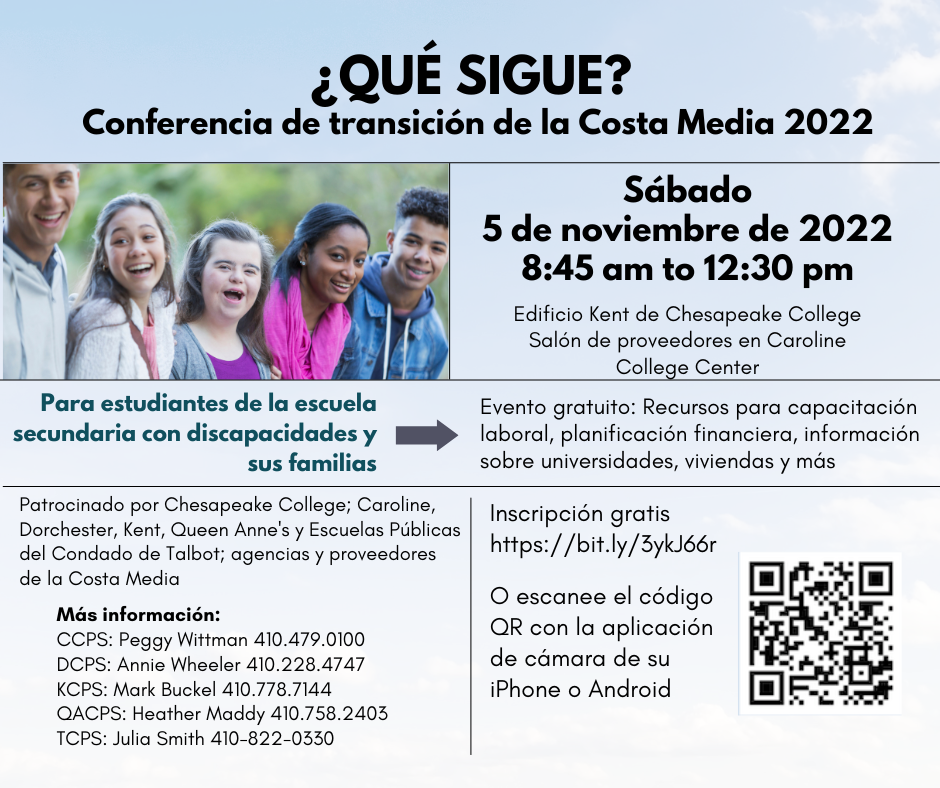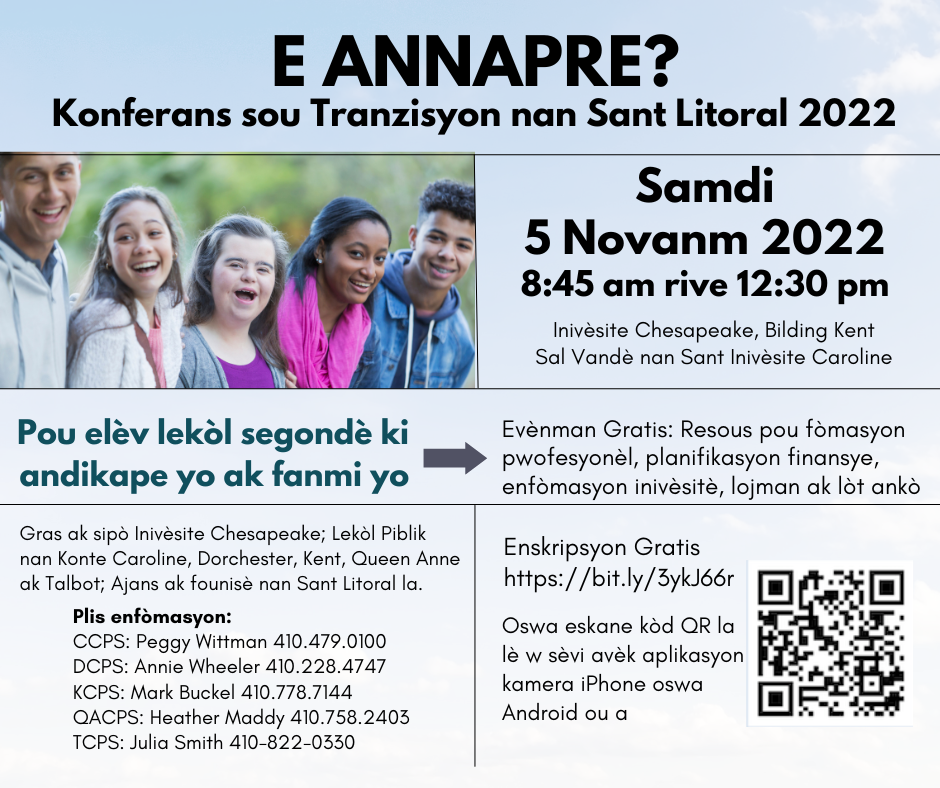 Congratulations to October's Power Player Students of the Month!